Parish Administration
Parish Clergy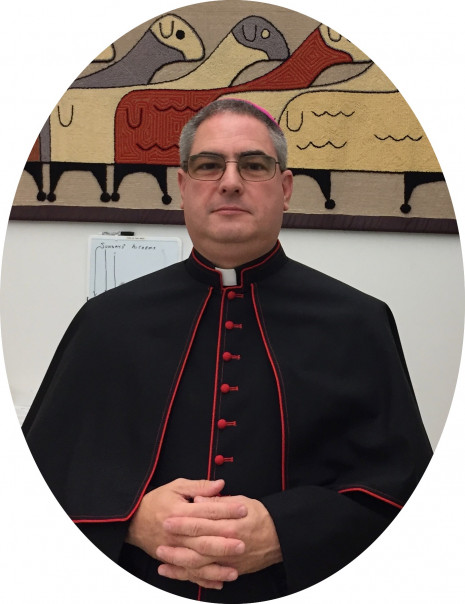 Bishop Robert A. Catlett, Jr, M.Div.
​ Pastor
email: pastor@sspp-eccusa.org
Parish Office
Office Hours: M-F, 10am - 2pm
Phone: 314-968-7800

email: office@sspp-eccusa.org

Mailing address: Sts. Peter and Paul ECC+USA
808 N. Mason Road
Creve Coeur, MO 63141
​
Consultations with a priest regarding baptisms, marriages, and funerals by appointment. Please call above number; your call will be welcomed.
Parish Council
Mrs. Joan Schmid, president
Mrs. Emily Jacobi, vice president
Mrs. Marie Harbers, secretary
+Rev. Robert A. Catlett, Jr, M.Div., Treasurer
email: parish.council@sspp-eccusa.org

The Parish Pastoral Council is an institution that brings together lay people and religious who, together with their pastors, work jointly to build the parish as a living Christian community.
Mass Schedule
All are welcome to fully participate in the Celebration of the Holy Eucharist and all are invited to receive Holy Communion.
All Services